The Polk Duo
A Refreshing Sound Without Boundaries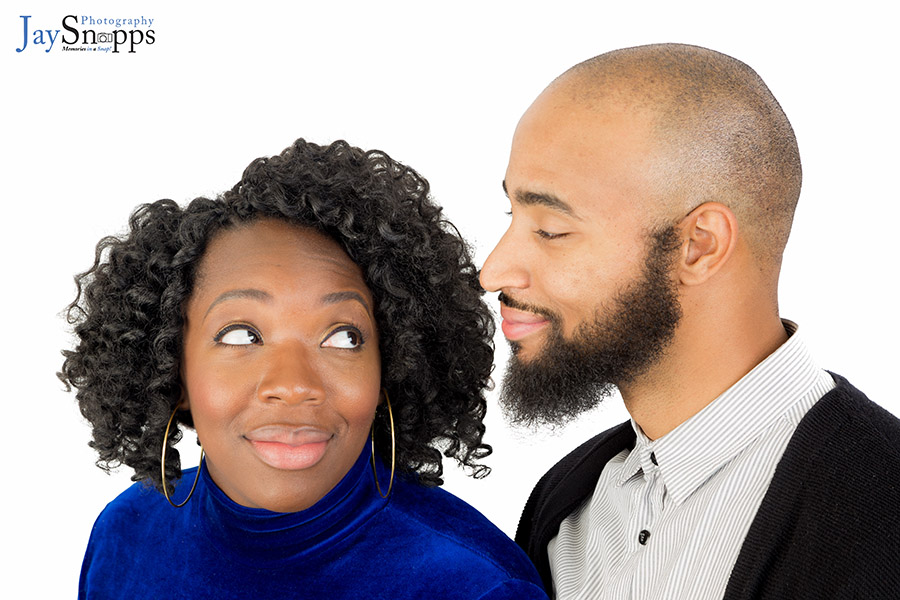 If you had to introduce The Polk Duo to someone, how would your intro begin?
The Polk Duo is made up of married guitar and vocalist, Kasey and Myranda Polk. Their style pulls from different genres of music to create their own sound that many are describing as "refreshing."
Kasey, why music?
Because music is for EVERYONE. I found out early on in my life that music has no boundaries. I felt like — growing up — everything had a prerequisite to do it. Music didn't. If I was three or 100 years old, black or white, disabled or [in] full health, I could experience and enjoy music. Still to this day, I haven't found anything to top that.
Myranda, why music?
I know it's been said before, but I believe music chose me. I ask myself the same question when I look at others who enjoy passions of a different kind. I wonder if they love what they do the way I love music. I think it's amazing the passion and desires God puts in all of us. Ever since I knew what a microphone was, I wanted to sing on it, even when I didn't think I sounded that great; I knew it was destined.
How would you classify your musical career (i.e. genre, audience, etc.)?
Honestly, we are still trying to figure that out. We have an acoustic sound, but we are not afraid to take a song that uses a full band and cover it with only guitar and voice. We sing a lot of covers that we've fallen in love with because of the melody or the message.   We like to sing different genres. We don't like to box ourselves into one style so we tend to cater our performances slightly to our audiences. However, the music we write tends to lend itself to Neo-Soul and that's what our audiences tend to call it. We genuinely have a mixed audience of races and ages of both men and women.
Kasey, what has been your most challenging moment in your musical career?
Besides graduating from North Carolina Agricultural & Technical State University with two music degrees, so far —  it has been running my own music composition and sound design business.  Basically, I have been going at it (music) for a little over a year and it has definitely been a rollercoaster ride emotionally, physically, spiritually, and creatively. But I will say that even though it has been a rollercoaster, it's also the most fulfilled I have felt doing anything in my life. I absolutely love to write music for folks and it has helped me grow tremendously as a musician!
Myranda, what has been your most challenging moment in your musical career?
My most challenging moment is still a challenge and that's learning to love my voice. Sometimes I'm afraid to sing because I think people are going to critique me harshly. I can feel pressure to sound like someone else so that I can be popular with certain people instead of accepting my own sound and those who like it exactly the way it is.
What motivated you and your partner to establish The Polk Duo?
Well, we always joke that it didn't start out so pretty! We originally had a tough time communicating with each other about music, how to play together, and what we even wanted to do.  Even though we had a rough start, we still felt that it was imperative to start a group. One thing about us is that, where Kasey is weak, Myranda is strong, and vice versa. So for us, we both love to perform, we both love each other — so, why not combine the two?
Tell me how you go about receiving and booking events?
We receive bookings through a variety of ways. We spend quite a bit of time playing at open mics, bars, or where we can play for no charge. From there we try our best to network with as many people as possible and make sure they have our information. You can find us on Band Camp, Sound Cloud, Craigslist, Gig Salad, Wedding Wire, etc. We also get quite a bit of traction from Craigslist and also by word of mouth!
Who are some of your musical influences and why?
Kasey: For me, I have a pretty wide range of influences: Wes Montgomery, Wolfgang Mozart, Woody Herman, Tita Lima, Eddie Daniels, Koji Kondo, Snarky Puppy — to name a few. Each of these artists have played some huge part of my musical journey. Whether it was something that I listened to walking to school everyday, challenging myself to learn a song of theirs, or just teaching myself to become my own artist and not worry about being like everyone else [these are my influences].
Myranda: Firstly, my mom. I believe she is where I get my vocal ability. I like listening to Ella Fitzgerald, Sarah Vaughan, Stevie Wonder, The Winans plus Bebe and CeCe, Lauryn Hill, Kirk Franklin and 90s R&B, just to name a few. I'm drawn to melody and lyrics. I will search the radio stations and stop on any station that has caught my ear — no matter what it is. I think everything we listen to is like a fingerprint that somehow influences my music. With that said, there are plenty of other artists who have shaped me.
What motivates The Polk Duo from day to day?
The Lord and Savior of our lives, Jesus Christ. We understand that this life is not ours and we have a bigger purpose. Though we can get stuck in our feelings about things, we remind ourselves that it isn't about us.
If you had to encourage someone who is an aspiring music artist or someone who has a loved one that is aspiring to move through the musical ranks, what advice would you give them as they face expected/unexpected challenges?
Not to sound cliché, but just DO it! What we have learned and seen is that so many people talk about what they've always wanted to do, but they never do it. We learned that if you really want something to happen, then you must make it happen. It's all about the growth. Not one musical artist, painter, dancer, writer, etc. started off perfect. They just started and kept at it. You won't have all the answers, but as you keep growing, your experience will teach you more and more.
Do you have any projects that have been released? If so, how can we find them?
We currently have two self-produced albums and one single ("The Polk Duo EP" and the other is our children's bible album titled "The Music Around Us: Bible Songs For Kids", and the single titled "Rainy Day Fund"). Each album can be found at www.thepolkduo.bandcamp.com.
So, what should we look forward to seeing from The Polk Duo in the near future?
Our goal is write as much music as we can, travel and play in as many places as we can, and continue to love God and each other through the process. We currently are working on another full-production album, hoping to be released within the next few months!
How can we connect with and follow The Polk Duo?
We are available on Instagram, Twitter, Facebook, and Sound Cloud under the name The Polk Duo. We are always looking for new ways to connect with people!
Indie Artists, The Polk Duo, help all feel "Wonderful"
The Polk Duo is announcing the release of their third album, hoping to help all feel ""Wonderful", one track at a time.  Click here to listen to the album.
HIGH POINT, N.C., Aug. 12, 2016 — In today's world, it is easy to get wrapped up in the negativity of current events and the obstacles we face in everyday life, which is why The Polk Duo aims to bring positivity with the release of their self produced album "Wonderful". The married, Christian, vocal and guitar duo is excited to provide music that can heal the soul, mend the heart and downright make you #FeelWonderful.
The truth of their sound and definition of their existence is displayed throughout this album. "Wonderful" demonstrates The Polk Duo's musical versatility, over the course of nine tracks.  The couple has put their own spin on Christian music by infusing their neo soul sound with the jazz, rap, rock and R&B influences from their childhood, as well as the classical genres that they grew to appreciate as college music majors. It is all tied together by the use of various instruments such as, the clarinet, electric bass, guitar, trumpet and more. The album even includes one track that is solely instrumental.
"Initially, we tried to figure out where we fit in as Christian artists," said The Polk Duo. "We grew to recognize the power of our unique gifts and diverse backgrounds. Instead of fitting in, we decided to do the opposite. We challenged ourselves to get creative, funky and to simply create the music we love," The Polk Duo said.
Their love for Jesus Christ sets the foundation for all that they do, but they pride themselves on performing for diverse audiences. Music does not see race, gender, age nor religion and neither does The Polk Duo, as their purpose is to bring joy to all people by sharing their gifts and talents as musicians and performers.   
The album can be purchased digitally on Apple iTunes, Amazon MP3, BandCamp, Google Play Music Store, iHeartRadio and more. Check The Polk Duo out at one of their live performances to purchase a physical copy of their album. To learn more about The Polk Duo or for a full list of distributors, head over to www.thepolkduo.com.
###
The Polk Duo, a married, Christian voice and guitar duo is comprised of Kasey and Myranda Polk. Kasey and Myranda met in college while both performing in the university jazz band. They joined in marriage in the summer of 2014 and The Polk Duo was birthed.  Kasey and Myranda both hold degrees in music from North Carolina A&T State University and are putting them to work in their careers as musicians, educators, writers, producers and performers.  With the release of their first EP last year, they are excited to release their third album "Wonderful" August 2016.
Website: www.ThePolkDuo.com | Facebook: The Polk Duo | Instagram: @ThePolkDuo |  SoundCloud: The Polk Duo